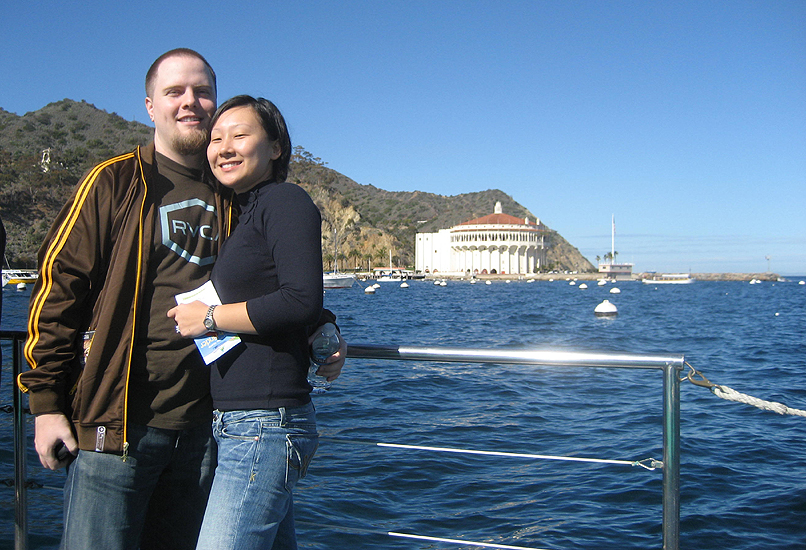 A very long-awaited engagement...

On my 27th b-day, on a freezing balcony at the Avalon Hotel in Catalina, Nick finally proposed. And all I could muster was "Now I'm gonna cry" and "I don't know which hand it goes on."

I never thought I was the super girly type, but in the end I melted down like every other girl. And by the way, I did finally manage a "What? Yes."